FUE vs FUT: Which One is Better?
---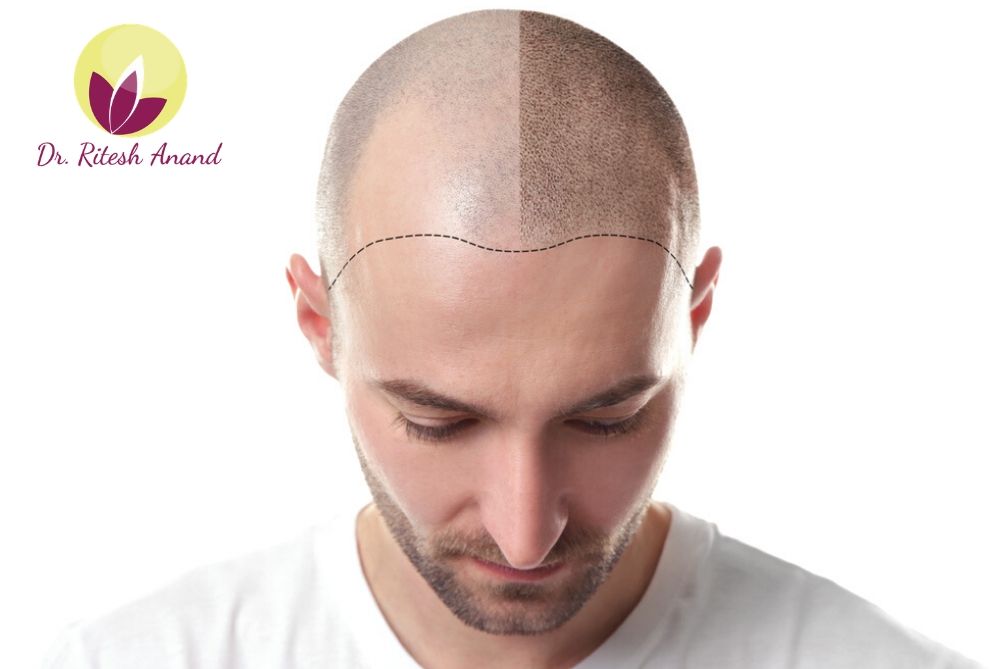 Category: Hair Transplant
When you decide to get a hair transplant and go to a clinic, the doctors will examine your hair scalp and baldness. Depending on their observations, they will suggest you the best hair transplantation technique. Majorly, there are two techniques through which hair transplant can be done- FUE and FUT. Let us discuss both of them below.
FUE (Follicular Unit Extraction):
In this procedure, the hair follicles are individually extracted from the donor region of the body. The part of your body which has a good density and quality of hair and can be used for transplantation is referred to as a donor site. Usually, the donor site for this type of transplantation is the back or side region of the head. The hair is removed from the donor area using local anesthesia which is included in fue hair transplant cost. Thus, you do not need to worry about suffering from pain during the process.
If you have a good amount of growing hair on the donor area, then you are considered to be a good candidate for this procedure. One major advantage of this method is that you can get the hairstyle that you want and that matches your natural hair density. Depending on the size of the region where you want to get hair transplanted, it can either be done in a single longs session or else, several short sessions. According to the same, fue hair transplant cost also varies.
FUT (Follicular Unit Transplantation):
FUT, Follicular Unit Transplantation is the procedure for hair transplant where strips of hair are taken from the donor site. After extraction, these strips are then divided into little grafts of follicular units that can be further used for the transplantation. Around one to four hairs can be extracted from a single graft. Till the time it has to be used for the transplantation, it can be stored in cold tissue solution. This ensures that the quality of the grafts is retained for transplantation. You may look for fut hair transplant cost and then come to a conclusion.
After 10 days of hair removal from the donor area, the stitches are removed. You are a good candidate for this hair transplant procedure if you have a good density of hair per centimeter in the donor area. It must be precisely done using the best instruments to get the best results. The fut hair transplant cost is less than FUE technique.
Frequently Asked Questions ( FAQ ):
Which is Better FUE or FUT?
Depending on your hair scalp, any one of them can be beneficial for your hair transplantation. If you are concerned about the linear scar and do not want it to be left after the completion of the process, then you must go for FUE. On the other hand, if transplantation in your case requires a good amount of grafts, then going with FUT would benefit you. Moreover, fut hair transplant cost is less than that of FUE. when you visit the clinic, the pros, and cons of both techniques will be discussed with you so that you can make the best decision.
Is FUE more expansive than FUT?
Since FUE requires more time and effort, thus its cost is more than fut hair transplant cost. To perform FUE, each graft needs to carefully taken out individually. Apart from being a time-consuming process, a variety of advanced instruments and devices are also used to make this procedure happen that affects fue hair transplant cost. Getting the hair transplantation done without any scar left behind is also a challenge. Since FUE has several extra benefits and is time taking, it is more expansive than fut hair transplant cost
What is the best type of hair transplant?
Again, this is the question that you need to ask yourself. After examining your scalp, you can always take advice from the surgeon about when the type of hair transplant you must go with. But mostly, people prefer to go with FUE since the results with the same technique are more satisfying. Although its cost is more than fut hair transplant cost, it is reliable. Hence, depending on your scalp and other requirements, the best type of hair transplantation varies.






What is the most advanced hair transplant technique?
According to what people believe and the surgeons suggest, FUE is considered to be the most advanced hair transplant technique. This is because the precision in this type is very high as advanced and latest instruments are used for transplantation. Apart from that, this is a safer method for transplantation as compared to other types. Also, this is the reason why fut hair transplant cost is less than that of FUE. Hence, to have safe hair transplantation and to get better outcomes, one must not worry about the FUE hair transplant cost and shall go with it!
Dr. Ritesh Anand – Hair Specialist in Delhi, offers the hair transplant services in the Delhi / Delhi NCR location.